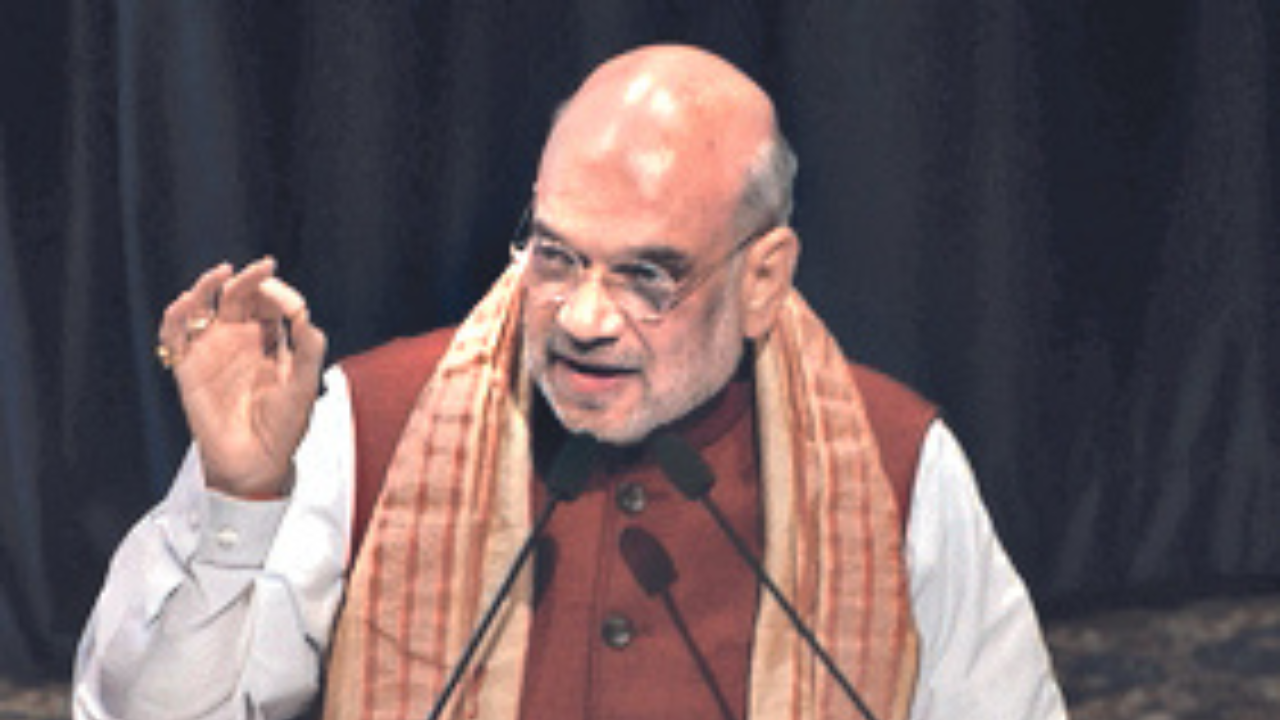 NEW DELHI:
BJP
on Friday called Congress' questioning of the authenticity of its claims on the 'sengol' a "shameful insult", with home minister Amit Shah saying it showed the opposition party's hatred towards the country's culture and tradition, reports Akhilesh Singh.
Shah emphasised that while the sceptre that first PM Jawaharlal Nehru received in Parliament on August 14, 1947, had come from the "holy Saivite mutt" of Thiruvavaduthurai Adheenam, it was reduced to a "walking stick" and banished to Allahabad Museum. The Adheenam reiterated that it was well-documented by multiple sources that they were invited by C Rajagopalachari to conduct a ritual to symbolise the transfer of power.
Shah tweeted, "Now, Congress has heaped another shameful insult. Thiruvavaduthurai Adheenam, a holy Shaivite mutt, itself spoke about the importance of the sengol at the time of India's freedom. Congress is calling the Adheenam's history bogus. Congress needs to reflect on their behaviour." BJP, meanwhile, circulated more literature to assert its claims about sengol, which will be installed by PM Modi in the new Parliament building.
"Why does the Congress party hate Indian traditions and culture so much? A sacred sengol was given to Pandit Nehru by a holy Saivite mutt from
Tamil Nadu
to symbolise India's freedom but it was banished to a museum as a walking stick," the home minister said.
As others, such as housing minister Hardeep Puri, joined in the attack by citing accounts in international publications like Time magazine of the handing over of the sengol to Nehru by Saivite priests, Thiruvavaduthurai Adheenam issued a statement to assert that the ceremony indeed took place in August 1947 and expressed pain over the remarks of "people of a certain political party".
"Saying that such events are bogus or false, trying to raise question marks about our credibility, and trying to reduce the importance of the use of the sengol as a symbolof the transfer of power for the sake of politics is very sad and unfortunate," the Adheenam statement read.
The government bringing in the sengol amid the raging controversy over who should inaugurate the new Parliament building reflects a playbook that is complex and dynamic. While the focus on Nehru agreeing, at Rajagopalachari's behest, to conduct the sengol ceremony may help elevate the level of the inauguration, it also provides a safeguard against murmurs about "Hinduisation" of official ceremonies.
But with Congress questioning the very authenticity of the sengol ceremony, the BJP quickly framed the adversarial stance to the opposition outfit's "hatred" of tradition and culture (read Hindu customs and practices).
Hits: 0