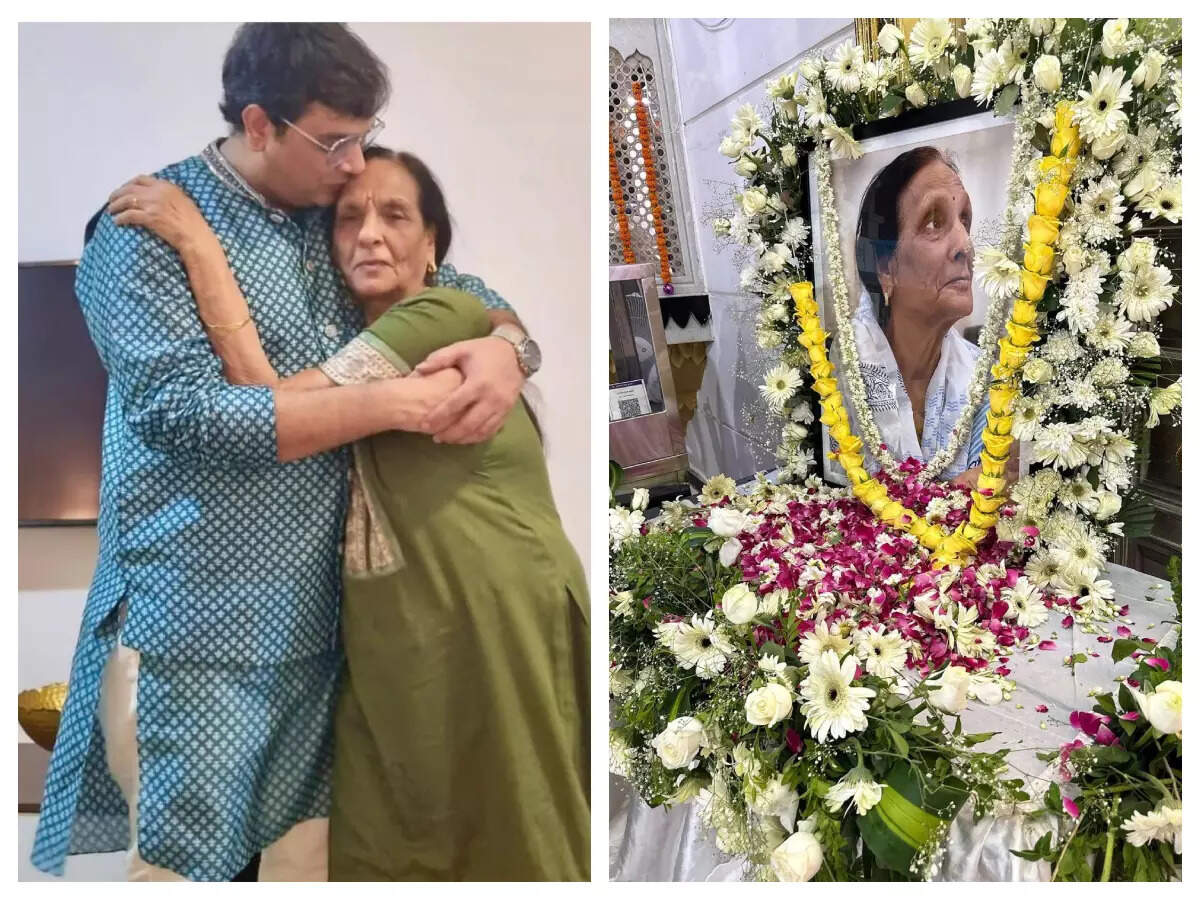 Casting director Mukesh Chhabra, who is currently mourning the loss of his beloved mother, took to his Instagram handle to share a few pictures of her along with an emotional note.
Check out his post here:

Mukesh shared the pics and wrote on social media, "Good bye Ma (folded hands, heart emojis) The last words my mother said to me before she left us forever was 'I love you'. These were probably her first words to me too. I woke up this morning looking for her until I realised the reality of things. How I wish you were still here Maa, I hope you're living the best life wherever you are, happy, safe, content and eating the sweetest things that you liked so much."
He further added, "You've always been the main and only woman in my life. And you've left me here alone now without your presence. I know you were really fighting and trying to get better for us Everything you always did was for us. Mumbai City, our home and my life is never going to be the same without you. And I really want to say this to you Kuch galti hui ho tu mujhe maaf kar dena maa, aur haan (Mom, please forgive me if I committed a mistake, and) I love you too keep smiling."
As soon as he shared the post, his friends and followers showered love in the comment section. Filmmaker Anubhav Sinha commented, 'Life ki do compulsory tragedies hoti hain dost. Ye unme se ek hai. Jab bhi ho, lagta hai jaldi ho hai. Accha ye hai ki maa kabhi bacche ko chor kar jaati nahi hai, jaa nahi sakti. Rehti hai saath Humesha. Meri hai ab bhi, teri bhi rahegi. Apna khayal rakh, lautate hi milta hoon.'
While Kapil Sharma wrote, 'She is always there my brother', Kriti Sanon added, 'she'll always be lookin over u..' Preity Zinta also commented, 'To live in one's heart is not to die ❤️ RIP Aunty.'
Mukesh's mother passed away week at a hospital in Mumbai. Several Bollywood celebs, including Deepika Padukone and Farah Khan visited the hospital to be by his side.
Hits: 0